L&J Engineering can provide Project Management for your engineering project. Get in touch to find out how we can reduce the strain on your resource.
Site Maintenance & Skilled Labour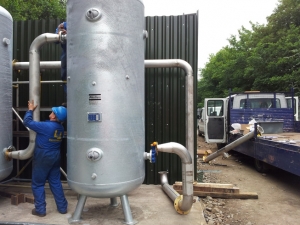 L&J Engineering is a highly experienced engineering support services company with a wide range of technical skills.
We offer a supply of skilled individuals for shutdown and maintenance outages with Time Served Skilled Fitters, Welders and Fabricators available.
We provide comprehensive maintenance and after care to our clients, covering inspection, reactive maintenance, servicing and repair of plant installations and equipment.
L&J Engineering is SAFE CONTRACTOR & CHAS Approved and is a member of SSIP showing our commitment & Constant improvements to a work safe culture.
ENGINEERS
22 QUALIFIED MULTI SKILLED ENGINEERS
All engineers time served apprenticeships
All engineers WATER HYGIENE/DOMS trained
All engineers CSCS carded
All engineers continuously trained on new products & procedures
All engineers Confined space trained
We combine these with commercial know how, innovative ideas and industry best practice to deliver complete support contracts to a broad range of Commercial and industrial customers.
We strive to apply the best commercial processes and practices in-house which we can deploy to maximise benefit to our customers.
Our style is open, honest and commercially focused on providing the customers with the right solutions at the best available cost.
We are flexible and capable of rapidly mobilising skilled teams to meet the changing needs of our customers.
Mobile service vehicles are deployed in emergency breakdowns which carry specialised site support equipment to site such as:
Crane Maintenance Tools
Breathing Apparatus
Tripods & Winches
Gas Monitors
Generators
Portable Lighting
Mobile Work Station
Service Features
24/7 cover and supply of quality Time served Fitters, Welders and Machinists
Help with staffing issues and cover for holidays etc
Shift working and long term contracts available
Additional staff when you need them
Benefits to You
You're in safe hands! Health & Safety is paramount in all we do, we are Safe Contractor and CHAS approved and out SSIP membership underlines our commitment to safety
Our tradesmen can work along side your team or we can provide skilled tradesmen to fill a gap in your skillset
We can provide contract labour to suit your maintenance periods, e.g. for shutdowns, weekends or shifts