L&J Engineering can provide Project Management for your engineering project. Get in touch to find out how we can reduce the strain on your resource.
Pipework & Ductwork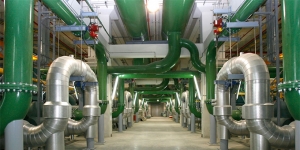 We work with carbon steel, stainless steel and copper pipes in varying sizes and complexity.
L&J will totally manage and Design any new installation or project from start to finish.
Our Coded welders are fully equipped to manufacture all types of pipework sections including Tig Welded Stainless Steel, Jacketed Stainless Steel pipework, Gas, Steam, Air, Hydraulic, and utilities pipework.
We have a professional approach to providing pipe fabrication services and a structure to enable us to provide a complete turnkey fabrication service including Preparation of Fabrication Drawings and Isometric drawings, the procurement of all required materials, complete pipe fabrication includes marking, cutting, and welding as per the required codes and standards, welding to the highest required and relevant code using certified welders.
L&J also is an experienced supplier & installer of ducting be it square section or spiral wound. We can offer the full package of design , manufacture and installation.
Service Features
Bespoke design service with a CAD drawing facility
Project management team
Skilled fitters trained in the use of most types of lifting equipment and access machinery
All products supplied and fitted to BS standards
Benefits to You
We can provide Project Management for your pipework and ductwork fabrication project, handling it from start to finish
All of our welders are coded, highly skilled and vastly experienced
We can handle your project whether a new fabrication from drawings or replacing worn or perished structures