L&J Engineering Ltd is a small dedicated engineering team providing a complete engineering solution, proactively ensuring client satisfaction, whilst employing a good work ethic and a 'can do' attitude.
Who We Are
Established 15 years ago, L&J Engineering have been providing our clients with a first class engineering service and have completed hundreds of projects on time and within budget using our substantial manufacturing facility, stable and skilled workforce and considerable knowledge and experience at management level.
From design to commissioning and ongoing support, we can also provide a care and maintenance package, the service you require when you require it.
We can provide an end to end solution for all aspects of engineering which include Welding, Fabrication, Pipe Fabrication, Sheet Metal Work and Mechanical services. We also boast a very comprehensive machine shop facility with the ability to manufacture an array of spare parts and engineered solutions.
Whatever your Industrial Engineering requirements, L&J Engineering are able to provide a comprehensive service from planning to manufacture and installation.
Our work is produced by skilled, time-served tradesmen including coded welders, platers and mechanical fitters. Our tradesmen have a wealth of experience in delivering the contract requirements of clients from a broad range of industry sectors. They are equally capable of operating from our fully-equipped fabrication workshop or on-site at client premises.
Our management team has backgrounds in Fabrication, Mechanical Engineering and the Pump Industry. With well-established roots at the heart of South Wales' proud engineering heritage, our skills enable us to offer a high quality engineering service and an adaptable team.
We have been providing a first class service to industry since 1999 & we operate from our fabrication and machining workshop facility in the town of Cwmbran, South Wales.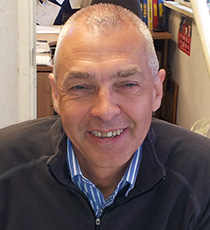 Mark Pearson – Director
Background in the Electronics industry
Mechanical Engineer at Alpha Steel Newport
Founder & Director of L&J Engineering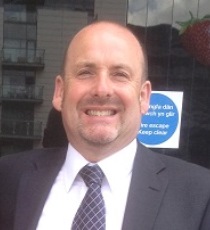 Andrew O'Connor – Commerial Manager, WatertQ General Manager
Fluid Technology Engineer, 30 years in Pump & Waste Water Industry
Previously Sales Manager at ITT Flygt & Sykes Pumps
Responsible for introducing new waste water treatment innovation to UK water companies
Managed large contracts in the water utility sector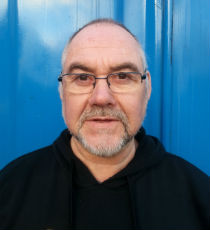 John Humphreys – Workshop Manager
Panteg Steelworks Shift Foreman – 21 Years
Plant Manager at AL-Ittifaq Steel Rolling mill (Saudi Arabia) – 5 Years
Production Manager – Stelax Steel Rolling Mill, Britton Ferry – 3 Years
Alpha Steel – Shift Engineering Foreman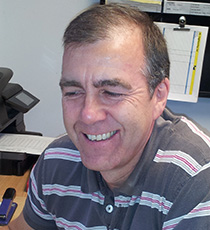 Steve Ankin – General Manager
15 Years as Mechanical Engineer at SONY Bridgend
6 years in the Marine industry
Worked in Heavy Engineering industry
Workshop Manager at L&J Engineering to current day
We provide a wide range of engineering products and services
Our clients love us because of the wide range of products and services we provide. It means our clients can get all their engineering needs consistently catered for by a company they know well and trust.
We've probably experienced your most difficult ccallenges
Having worked on many projects across a wide and diverse range of industry sectors, our clients know that whatever their engineering challenge, the chances are we have experience of similar problems, so our clients know they are not on their own.
Large or small, one-off or repeated, what's your need?
Our extensive machinery and fabrication workshop facilities enables us to cater for jobs of all sizes, whether a one off component or batch of components, whether pipework or large ducting fabrication, or any other fabricated structure.
Authorised installers of Atlas Copco & HPC compressors
We are fully authorised installers to both Atlas Copco and HPC Compressor companies. Get in touch today to discuss your Atlas Copco or HPC project or simply if you need your questions answered. We will be pleased to advise you.